Springfield Public Schools (approx. 26,000 students) hosted a virtual Town Hall meeting to present their reopening plan to the public, and then held a Q&A session for community members to have their questions and concerns responded to in realtime. The district turned to Focus Springfield, Springfield's PEG station, to manage the meeting and broadcast.
It was important to Focus to make this program as accessible as possible to as many people as possible. One part of this was a simultaneous live broadcast from Zoom to YouTube and also local cable, but the more exciting part was the breadth of live interpretation options. Focus ended up streaming out six simultaneous YouTube Live feeds, each one with a different live interpretation done by an SPS team member: Spanish, Vietnamese, Somali, Arabic, and Nepali. Questions for the panel were submitted via text, call, and email to the district.
Technically speaking, using Zoom made the live interpretation side of things fairly simple, as the program can handle interpretation internally when configured properly. The tougher part was getting each one of these interpretations out to the viewing public. In order to do this, Focus set up six different computers at Focus to join the call and each "listen" to a different language feed, and used OBS alongside an audio capture utility to send them each to a discrete preconfigured YouTube Live feed. To make life easier, the staff member managing the technology controlled all these computers using a single device via screen sharing.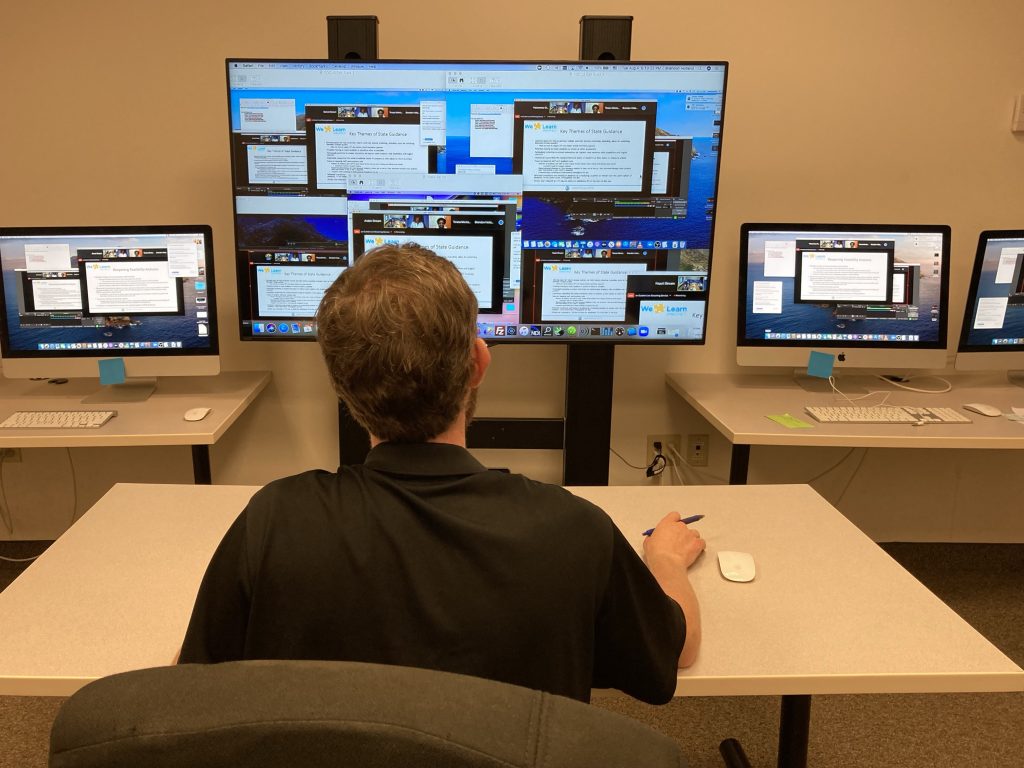 Configuring the YouTube feeds in advance was important, because it gave people a convenient "waiting room" to land in before the live event began. To take things a step further, Focus created custom redirect URLs in advance to make each stream easily shareable (i.e. "focusspringfield.com/townhall-spanish", etc. rather than a random string of characters generated by YouTube).
Focus ended up being incredibly happy with the event's attendance, with just shy of 5,000 viewers tune in live (about 3,700 on the English feed, 700 on the Spanish feed, and the rest split between the other translations). The number of views doesn't always tell the whole story, but the organizers were pleased with how Focus' efforts to make this event accessible led to incredible attendance from the community.